The Comox Valley is made up of several communities nestled together which include a wide assortment of scenery. In the space of an hour you can go through mountaintop wilderness, villages, towns, cities, farms, and beaches with plenty of forested green space in between.

Situated on the east coast of Vancouver Island, the weather here is mild and quite comfortable.
IT'S HERE!
My latest "Showmotion" slide show featuring many more photos of the Comox Valley and beyond. Check it out!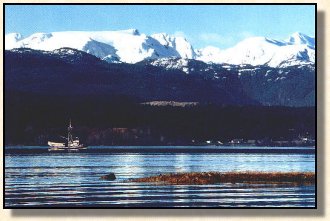 Relax, grab a coffee and enjoy the adventure!

To navigate around the site, click on one of the underlined links in the upper right of the page. Any links on each page should open in a separate window.